Meet Pete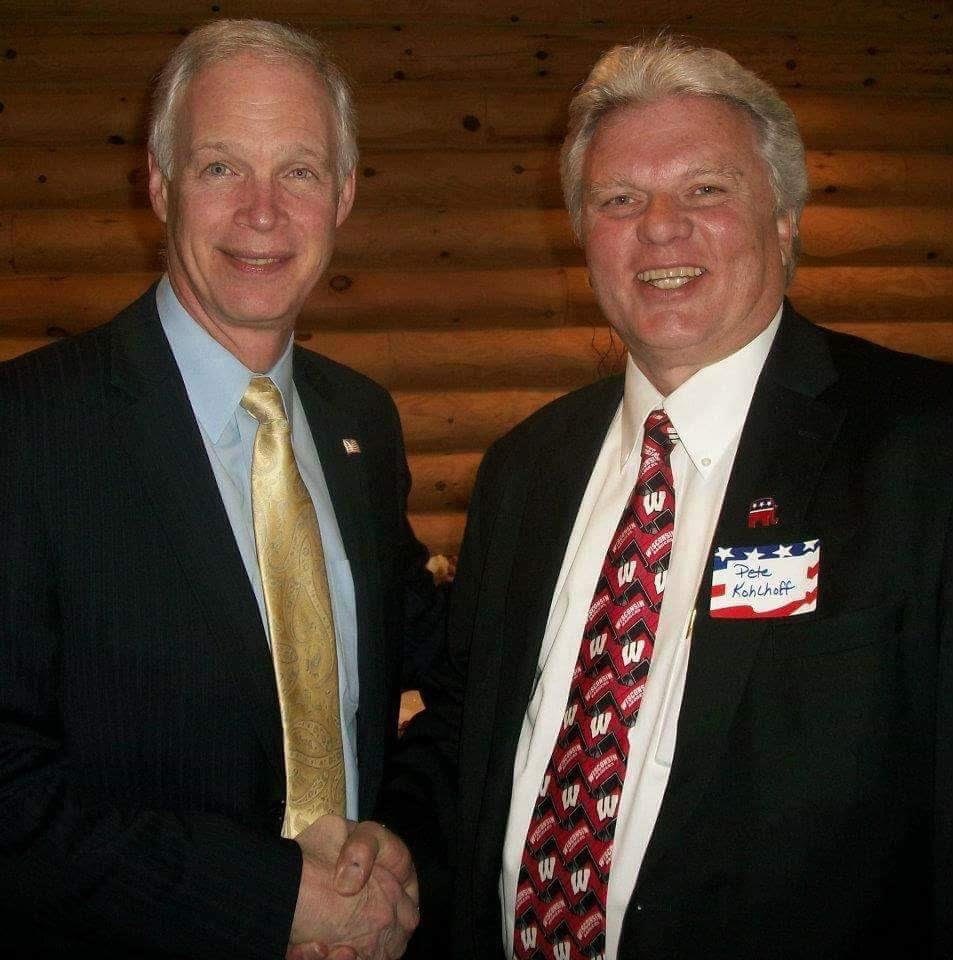 Pete, also known as Hans-Peter Kohlhoff, arrived in Oshkosh when he was five years old from Germany. His parents' main reason for picking Oshkosh was that the city had a University.
Pete attended elementary school, middle school, high school and college here in Oshkosh.
After graduating from UW-O he immediately started Pete Kohlhoff Investments, which ultimately led to him owning 50 buildings with 150 units here in the Fox River Valley. He also early in his career earned a real estate brokers license and he owned and operated Pete Kohlhoff Realty for six years. Next, he saw a need for a Title company as the city at the time was down to only one, so he switched from real estate, earned his Title Insurance License and founded Valley Title Services, employing 12 people and ultimately commanded fifty percent of the business here in Winnebago County. After 20 years the business was sold, and he started at his wife's urging to transition into retirement. After two months of retirement he founded Beep International and consulted in Business, Entrepreneurial, Educational and Political arenas until 2019, the year both his parents passed away at ages 92 and 95. He now serves as Secretary of the River Mill Condominium Association and is a referral associate broker with Keller Williams here in Oshkosh.
While in Oshkosh he was a member of Jaycees, Lake Shore Kiwanis and Rotary Noon Club. He also served on the UW-O Alumni Association Board of Directors and has also fulfilled many roles for the Miss Oshkosh and Miss Wisconsin Pageant Program. Pete also had a keen interest in government and politics. In the past he was Chairman of the Oshkosh Republican Club and Chairman of the Winnebago Republican Club. During his tenure he received an award at the Republican State Convention for the Winnebago Republican Club being designated one of the top 10 clubs in the state.
Please welcome Pete Kohlhoff our Republican candidate for the 54th Assembly District in Wisconsin.